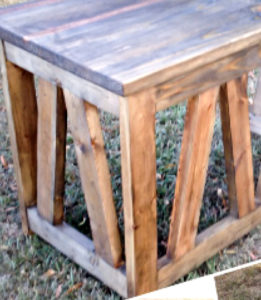 SenovaDesigns is a family run company specializing in handmade furniture and home décor. Each piece is built by hand in central Mississippi. Reclaimed lumber and components are incorporated in our rustic and industrial designs whenever possible. Even if it is simple bracing or support pieces, reclaiming and reusing saves a little extra from the land fill.
Most of our designs incorporate some form of distressing and aging. Often this is a byproduct of using  reclaimed wood but we also incorporate it into new wood designs. We offer finishes from smooth to hand scraped to battered and dented.  If you would like a piece, please consider what level of texture and aging you like so the final piece matches your expectation.
Many of our pieces use pine or poplar but other woods are certainly available on request.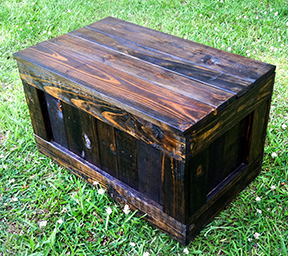 It all began with a simple chest. In early 2014, we needed a toy chest for our young daughter. I needed a break from mental stress and our family needed a chest that we couldn't afford at the time. To keep the build as inexpensive as possible, we tore pallets apart and used the lumber to build the chest. It actually turned out decent!  We posted it a picture on Facebook and it sold within 15 minutes. Little did we know how much those simple events would shape the next few years. After building the first one, we build more. Each sold quickly. After exhausting Facebook, we opened an Etsy shop. Within a few weeks our pieces were selling as fast as we could build them.  I was still working 50-70 hours per week as an attorney and building late at night and in the mornings before the rest of the family woke up. It was grueling but rewarding.
Then, in October of 2014 we had a major set-back. I decided to power carve a large wooden bowl. During the initial roughing phases I slipped with a chainsaw and cut deeply into my left shin. While I was fortunate that no long term damage occurred, production slowed to a crawl.. Our online business was hit hardest. We had to close our online shop and minimize the business while my leg healed.
Although it was a crushing blow, the injury allowed time for me to refocus my build style. Once I healed we began selling farm and trestle tables locally. Once again we could barely keep up with demand.
During this entire saga I was working during the day as an attorney for national and international banking groups. The hours with practicing law and building became a constant battle. Then, in January, 2016 our family moved. I was able to reconnect with an old friend who built furniture and curtain rods for local interior designers. In an effort to improve my skill and sales we met to discuss what I could do to offer my work to local designers. During the conversation my friend asked what it would take financially to build full time. Less than a week later we talked again and the opportunity to install curtain rods and drapes for the designers presented itself. I was intrigued, my wife was immediately sold at the possibility of owning our own business. 2 weeks later, with much trepidation, I turned in my notice to my law firm. Leaving friends and co-workers was one of the hardest decisions in the entire process. But we knew this was our opportunity.  And we haven't looked back!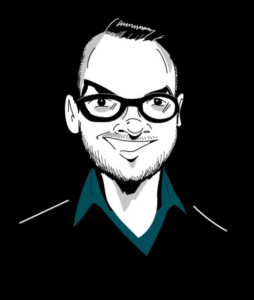 Be sure to visit the New York Times article that features SenovaDesigns' very own Evan Lundy . Discover how Evan transitioned from his work as a lawyer to creating beautiful furnishings for customers throughout the South.

Visit Our Official Etsy Store


Other Family Businesses We Endorse